The 20th World's 50 Best Awards ceremony took place in London last month and became another successful year for Danish gastronomy with Geranium claiming the title of best restaurant in the world and two new Danish restaurants entering the top 50 list.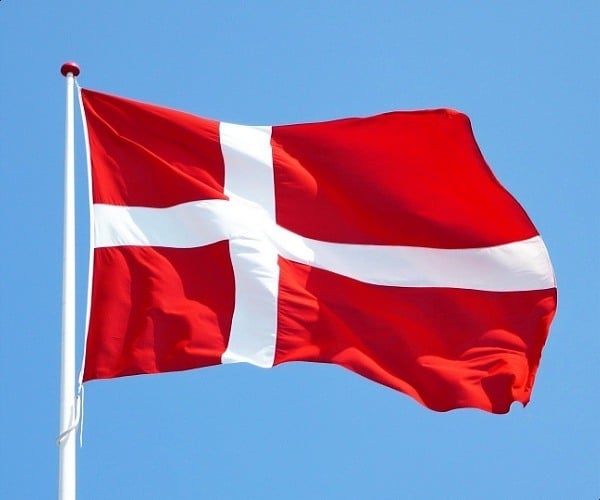 #2 last year, Geranium tops this year's list. The restaurant is located on the 8th floor above Denmark's national football stadium Parken with a panoramic view of the Fælledparken (the common gardens). Rasmus Kofoed is the head chef and co-owner as well as the only chef ever to win gold, silver and bronze medals at the prestigious Bocuse d'Or global cooking competition.
"My determination and curiosity to bend down more each day has given me confidence and I have finally found the world I belong to," said Kofoed, who in his acceptance speech explained how he came to be. from an insecure child to what he is today. "Geranium became our vision to create a holistic space embracing the circle of life. Food is a connector, uniting people from different continents. Sharing traditions, culture and creativity. And I feel so grateful to be able to be a part of it.
Kofoed praised his Copenhagen team and his wife before adding conclusively, "Now it's time for some hygge. Skål!" (skål means cheers in Danish).
Front of house, wine and drinks are handled by co-owner Søren Ledet, who joined Kofoed on stage at the awards ceremony.
The Geranium Path to the Summit
Geranium was the first Danish restaurant to receive three Michelin stars in 2016, and they have gradually moved up the World's 50 Best Restaurants list from 49th in 2012 to 2nd in 2021.
The current menu, "The Summer Universe", costs DKK 3,200/$440 per person and lasts at least three hours. They offer different wine lists as well as a non-alcoholic pairing.
From the start of the 2022 season, Geranium removed meat from its menu to focus solely on vegetables and seafood. On the move to a meat-free menu, Kofoed commented: "The menu is a reflection of me, who I am and how I grow as a leader and as a human being. I haven't eaten meat in 5 years at home, so not using meat on the new menu was a logical decision and a natural progression for Geranium".
The restaurant opened in 2007, but closed in 2009 before reopening in the new location in 2010.
Alchemist enters the top 50
At No. 18 was a holistic restaurant Alchemist, rising from #58 last year. The chief alchemist is Chief Rasmus Munk. The restaurant opened in 2019 and achieved two Michelin stars in 2020, its first year in the guide. A meal at Alchemist comprises 50 dishes or "impressions", which include light, theatre, art and sound, based on their holistic culinary manifesto.
"Rasmus Munk and his team have reinvented the holistic dining experience with innovation at every turn. Performance elements are matched with cuisine rooted in classic techniques, fresh research and the finest ingredients," said the host of the Stanley Tucci ceremony.
The dining experience lasts 4-6 hours and costs DKK 4,400/$600. Alchemist is located in a former welding hall in Copenhagen's former industrial district, Refshaleøen. The same neighborhood as Noma is located.
Jordnær is Denmark's new addition to the World's 50 Best
Jordnaer north of Copenhagen entered the list in 38th place. Jordnær holds two Michelin stars and the current 17-course menu costs $436. "Go here for huge langoustines, turbot and king crab, generous volumes of caviar and more – all fresh from the ocean," host Tucci said and jokingly added that the two owners Eric Kragh Vildgaard and Tina Kragh Vildgaard have six children and deserve an award. for that too.
The name Jordnær translates to "down to earth", and the restaurant opened in 2017. Chef Vild-gaard has a complex history of crime and working at restaurants like noma and Søllerød Kro. He is the brother of another former Copenhagen noma chief, Torsten Vildgaard.
Last year, noma took first place. After the rules change in 2019, noma will now retire from The Best of the Best list.